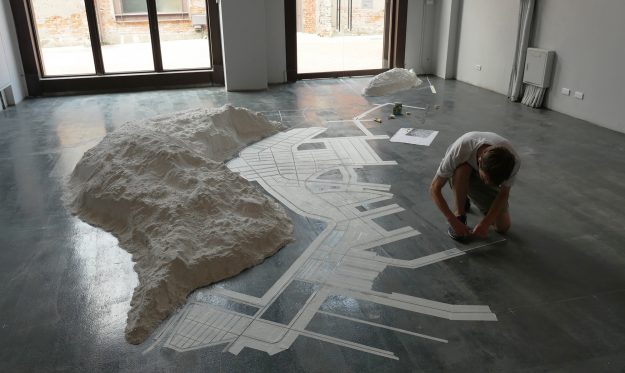 1
Under Construction Ad Infinitum
2018
Installation in mixed media, dimensions variable
Solo exhibition, Pier-2 Art Center, Kaohsiung (Taiwan)
Taking the industrial history of Kaohsiung (Taiwan) as starting point, the work presented in Under Construction Ad Infinitum focused on the relationship between urban construction in Kaohsiung and the surrounding "natural" landscape—the Shoushan, Gushan and Banping mountains. Mined heavily throughout the city's rapid modernization that began during the Japanese Occupation (1895-1945), these limestone-rich mountains helped to sustain the city's construction, providing the principle raw material for concrete until the closure of the last limestone mine in 1992.
The exhibition combined work made in different media that meditated on the rapidly changing landscape of Kaohsiung in the present as well as its industrial past. Construction materials were also utilized in the space to create a darkened projection room while also referencing the relentless processes of demolition and construction in urban landscapes.
Occupying the far end of the exhibition space was an ongoing installation (images 1-5) where a simplified street map of Kaohsiung and surrounding mountains was recreated using limestone and chalk. Continually expanding throughout the exhibition but never reaching completion, this action served to echo processes of human artifice in our environment.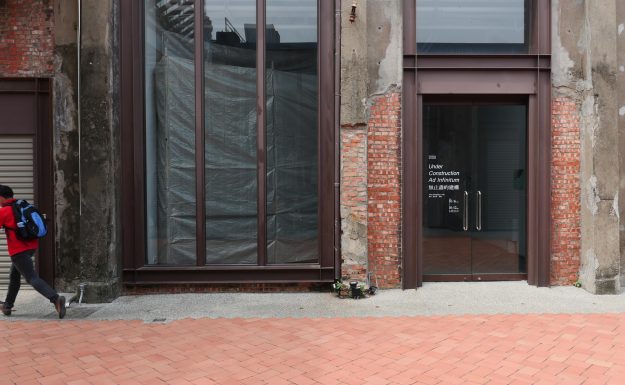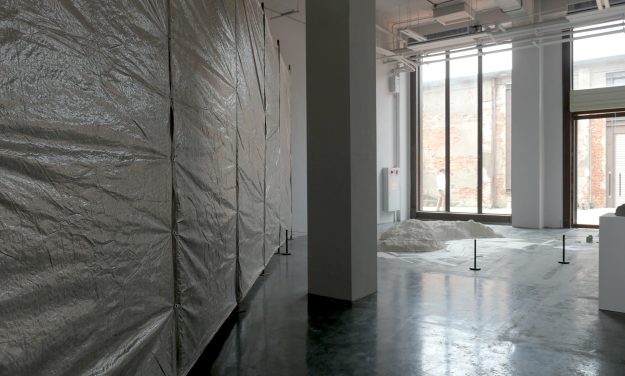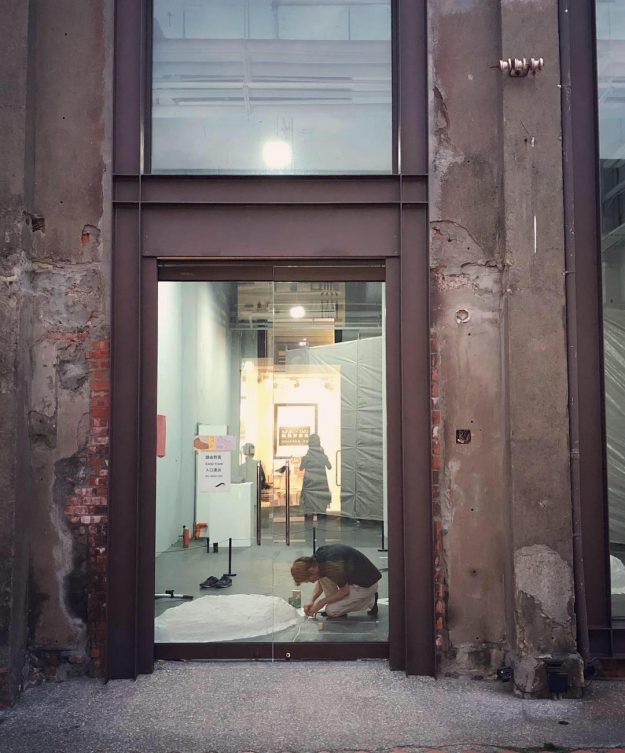 2
3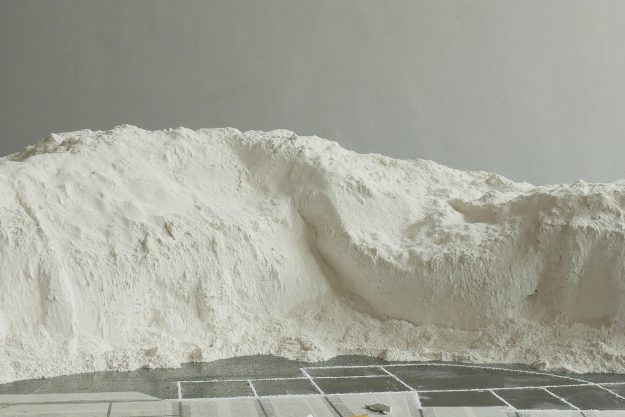 4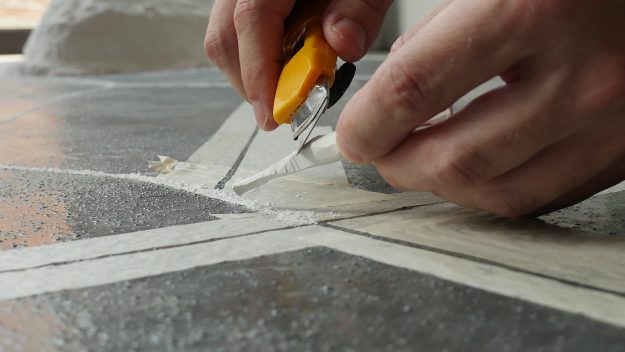 5